Corporate events in a simple way.
Tell us about your idea and we will execute it so you won´t have to worry about nothing but taking care of your guests and enjoy.
REQUEST QUOTATION
You do your thing. We do our thing
When you organize an event, you do it for yourself, but above all you do it for the people attending it. Your guests are the most important thing and you must attend them in the best way. It could be a problem when you need to take care of other things, then it could get a little bit complicated.
Checking that everything is going according to plan, managing time and taking care of the assistants is something you should not worry about. Because that is why we are there for.
You just need to tell us what you want. And then you can forget it. We take care that everything is ready for the event. You just need to enjoy with your guests.
REQUEST QUOTATION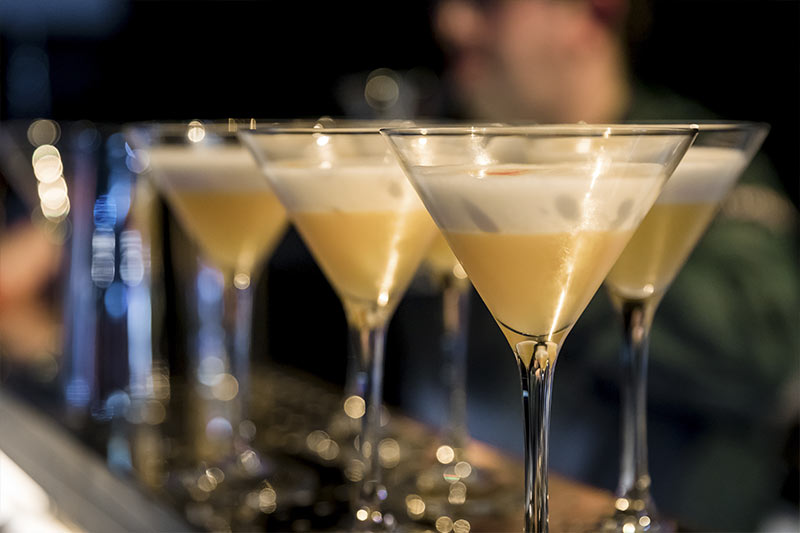 How does it work?
There are 3 simple steps, even though we need to be in constant contact to set the event that you have in mind.
INITIAL IDEA
When you contact us, we will ask you to tell us about the idea you have in mind. We need to know the kind of event you would like to have. Also, how many people will attend the event, the kind of venue that you are looking for and how would you like it to be carried out. Finally, we will ask you to give us a guideline in order to prepare a bespoke catering proposal for you.
PROPOSAL AND QUOTATION
Once we have this information, we will make a gastronomic proposal and send a quotation adapted to your request. It all depends on how much do you want us to be involved. Just catering? Need help with decorations? Do we get in charge of setting everything? You decide.
YOU WILL SUCCEED!
On the event day you are not alone. Olga and Julio like to check the setting and organisation in person. When the event starts, everything has to be just the way you had imagined it. We commit ourselves to it. You just have to worry about receiving your guests and enjoy.
SHOULD WE GET DOWN TO WORK?
Fill the contact form and we will get in touch with you to send you a quote or answer your questions.