Surprise your guests with a party to remember
We help creating a unique experience for your guests: haute cuisine catering, typical tapas, awesome BBQ, show cooking…
REQUEST QUOTATION
Did you get in the mess again?
We all love organising a party at home sometime. Whether for a family gathering or with friends, a birthday party or the child´s communion. The fact is that organising a party and offer other than ham sandwiches is not easy. It is a lot of work.
As the event approaches, some tasks you did not think about start accumulating and you realise you cannot cope.
You need music, manage the guests, organise everything and have enough food and of good quality. It can be stressful when you don´t have help.
If you want to host a party for the guests to remember, we have different options that could suit you:
Services
Tell us your idea and we will execute it so you would not have to worry about anything.
CATERING
Would you like that a renowned chef cooks for you? Julio Garmendia gives you the opportunity to enjoy a first-class meal at your private party. You just need to tell us what you fancy and Julio himself will prepare a bespoke menu. We give priority to quality products (local products when is possible) with a combination of traditional cuisine and current techniques.
BBQ
If you fancy an open-air dinner nothing better than a BBQ. Therefore, we must point out that we are not talking about a woodpile and some steaks. Our BBQs are made with oak wood and on a large scale. You just need to show us the place. We promise it will make your mouth water but you will also witness a visual show.
SHOW COOKING
Cooking could be fascinating. Especially when you see a professional at work. If you want to leave your guest astounding, Julio Garmendia goes to your place for a show cooking and will show you some of his tricks. Then you will just have to enjoy the meal.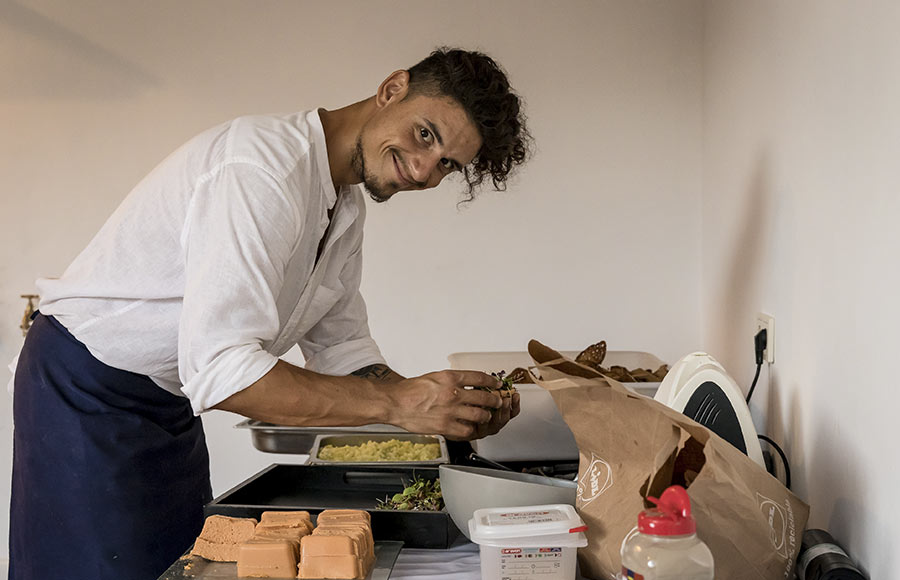 TAPAS
We all enjoy some good tapas with some wines. Sometimes a bite here and there is better than seating on a table with lot of cutlery on each side. Tapas are a sure bet that even the most exigent guests will love. We bring it home for you to enjoy a more informal and relaxed evening.
DO WE GET DOWN TO WORK?
Fill the contact form and we will get in touch with you to send you a quote or answer your questions.